Mens DJMUGL01
REVERSIBLE HOODIE "CAPTURE"
¥49,500 tax included
Mens DJMUGL01
REVERSIBLE HOODIE "CAPTURE"
¥49,500 tax included
This Fusionknit Series Reversible Hoodie, CAPTURE, is a hybrid knit with double knit specs that uses different functional threads on the face and back of the fabric. AMOSSA CL, with excellent UV cut and a natural fiber touch, is used on the face. Descente's original positive heat retention HEAT NAVI, that converts light into heat, is used on the back to keep the inside of the garment a comfortable temperature. The back of the hoodie also has reflective tape to improve visibility in bad weather. Using Descente's unique Performa Cut ※1, this hoodie becomes an extremely comfortable, stress-free, multi-use item.
※1 Performa Cut is Descente's own unique pattern technology offering ultimate freedom of movement and minimum stress. The Ergonomic-based design takes into account various factors such as material characteristics, sewing specifications, and sewing technology.
Fabric

SCHEMATECH DOUBLE-FACED KNIT
Function

Reversible
Reflective Tape
Heat Retaining
Schematech Technology
PERFORMA-CUT (Performance Pattern Technology)
Color

(BRGD) Ground Brown
(NVGR) Graphite Navy
(BK) Black
Detail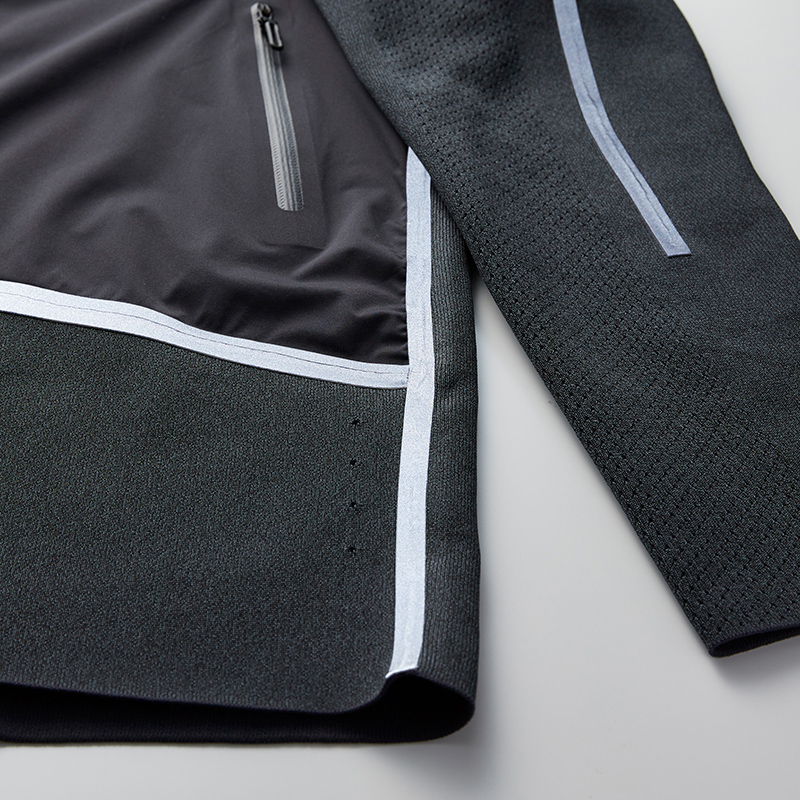 REFLECTIVE TAPE
Reflective tape is used on the inside to improve visibility in bad weather.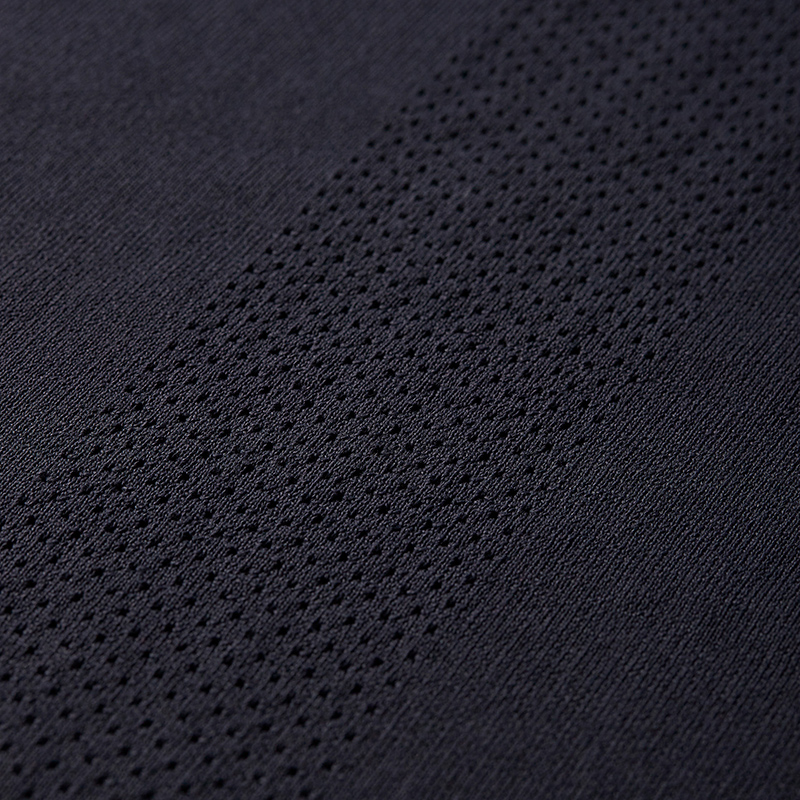 SCHEMATECH TECHNOLOGY
A special, Descente original technology, that permits continuous changes of yarns and knitting structures within one fabric. In combination with Descente's unique pattern technology, it allows maximization of the strengths of all aspects of a piece of material.