INVISIBLE DAMWGK37U
MIZUSAWA INVISIBLE LIGHT DOWN JACKET "INV-06"
¥99,000 tax included
INVISIBLE DAMWGK37U
MIZUSAWA INVISIBLE LIGHT DOWN JACKET "INV-06"
¥99,000 tax included
INV-06 is a light jacket in the Mizusawa Down INVISIBLE series. This series expresses a more urban, minimalist design, continuing the high waterproof function and concealing all the heat-bonded non-quilt processing and other details inside the garment. The down insulation has been reduced by approximately 40% from previous models, for even greater comfort in urban use. The outer fabric is DERMIZAX® FLEXILE MATTE 4WAY STRETCH, which is waterproof and breathable and the lining is HEAT NAVI®, which converts light into heat and provides active heat retention. The jacket is insulated with DOWNPASS certified※1 traceable down which is strictly controlled by serial number. The sleek, minimalist design conceals the inner down layers, making it suitable for a wide range of usage, from business to casual.
※1 A standard established by the German DOWNPASS e.V. that guarantees the down is ethically raised and harvested in accordance with animal protection standards and that high quality is maintained.
Fabric

DERMIZAX® FLEXILE MATTE 4WAY STRETCH
DIAPLEX® HIGHLY BREATHABLE BACKER
HEAT NAVI PT2 LIGHT RIP
DOWN (90/10)
Function

Waterproof (20,000mm)
Breathable (10,000g/㎡/24hr)
Windproof
Heat Retaining
Downpass Traceability System
Color

(BK) Black
(NVGR) Graphite Navy
(GRAZ) Azurite Gray
(KHST) Stone Khaki
Detail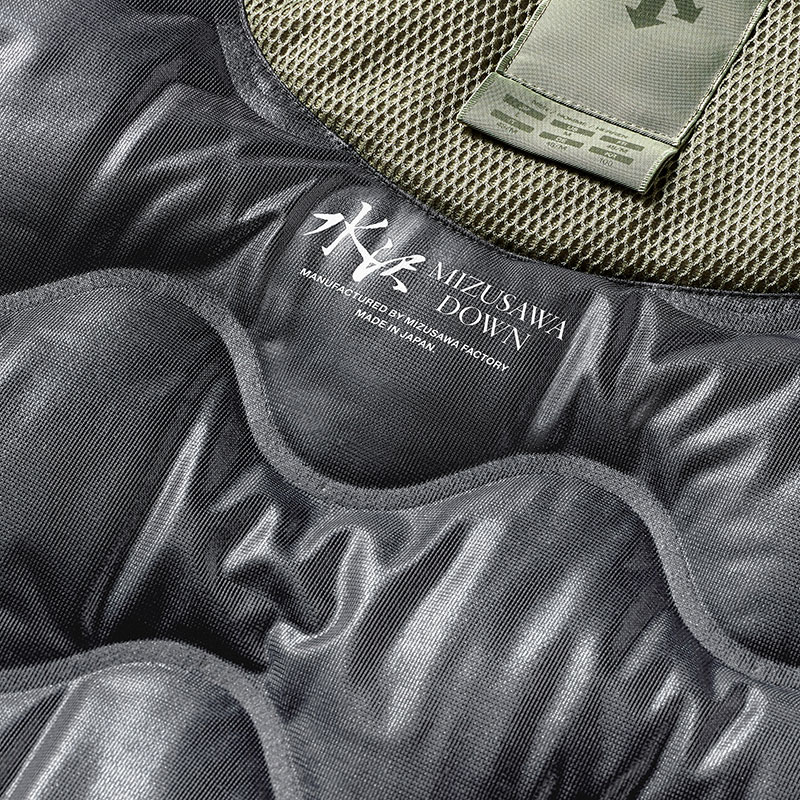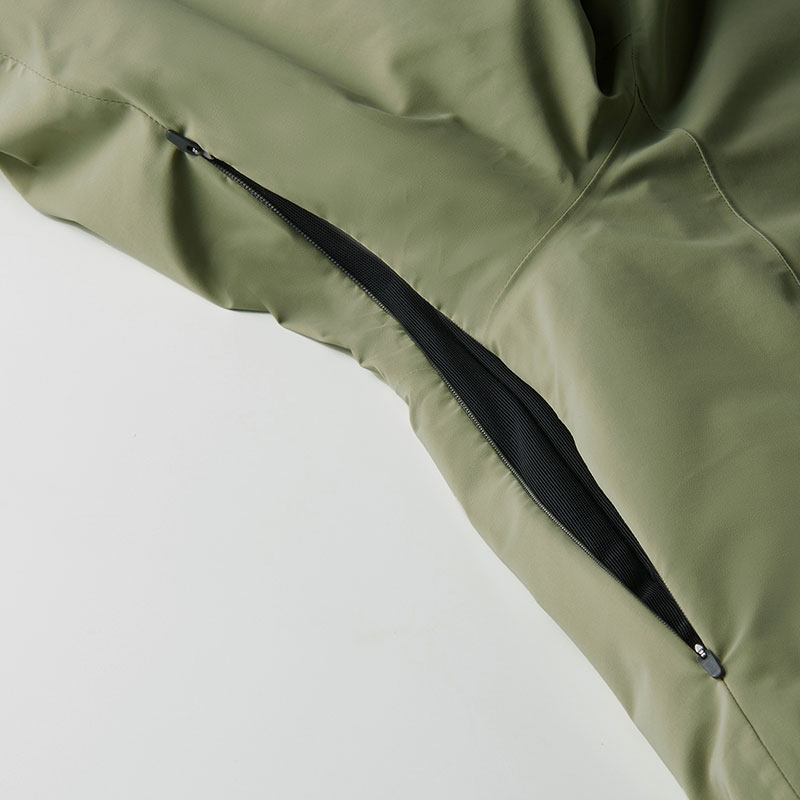 PIT ZIP VENTILATION
A mesh panel and a zipper under arm. Draws in air from outside to prevent uncomfortable heat and moisture buildup.