ALLTERRAIN DAMWGC53
HARD SHELL WOOL BLOUSON
¥99,000 tax included
ALLTERRAIN DAMWGC53
HARD SHELL WOOL BLOUSON
¥99,000 tax included
A Hard Shell Wool Blouson in a 10,000 mm bonded wool fabric. The outer fabric, a DESCENTE collaboration, is a composite of rare 17.5 micron soft-textured ultra-fine wool and polyester with excellent waterproof, while retaining the rich surface feel of wool. The dual-zip ventilation system on the front allows outside air to enter the garment through a mesh panel placed between two rows of zips, allowing any unpleasant heat and humidity to escape, and has a stand collar with a built-in hood for sudden changes in weather conditions.
Fabric

EXTRA-FINE WOOLMIX 3L
Function

Waterproof (10,000mm)
Windproof
Reflector Seam Seal
Dual Zip Ventilation
Block Fit Adjuster
Color

(BK) Black
(NVGR) Graphite Navy
(GYHE) Heather Gray
Detail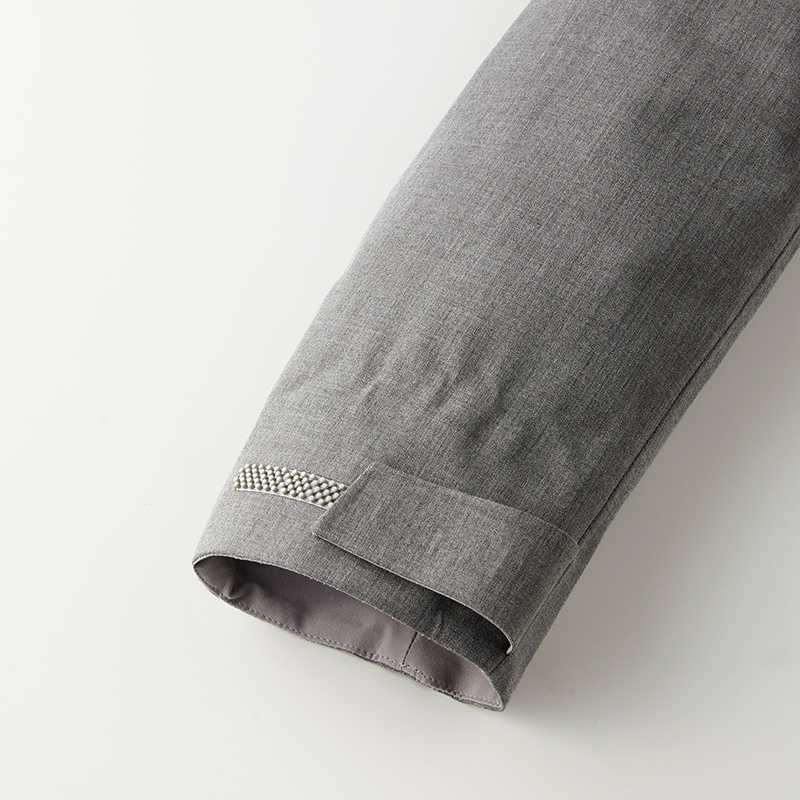 BLOCK FIT ADJUSTER
Sleeve cuff discomfort is eliminated with our brilliant, newly developed noiseless block fit adjustment tabs.