Mens DAMUGK35U
MIZUSAWA DOWN JACKET "CREVASSE-S"
¥143,000 tax included
Mens DAMUGK35U
MIZUSAWA DOWN JACKET "CREVASSE-S"
¥143,000 tax included
The 2022 new Crevasse-S Mizusawa Down jacket model uses the functional new SCHEMATECH SKY ※1 knit fabric, developed for improved freedom of movement, as the outer material. Its special jacquard raschel knit enables varying degrees of stretchability to be incorporated into a single piece of fabric, achieving high mobility and comfort. An active heat generating HEAT NAVI lining also helps to maintain a comfortable temperature. In addition, it is possible to track the entire feather procurement process by using only traceable down with "DOWNPASS" certification ※2 and by using serial numbers to ensure strict control.
※1 SCHEMATECH SKY is the latest in our SCHEMATECH series of functional knitwear. Waterproofing and durability have been incorporated into the jacquard technical knit to offer, for the first time, knitted outerwear suitable for a variety of outdoor conditions.
※2 DOWNPASS e.V (Germany) is a certification process guaranteeing down feathers are ethically sourced and come from tightly controlled and traceable supply chains, ensuring both animal protection and the maintenance of highest quality feather standards.
Fabric

schematech SKY
HEAT NAVI PT2 LIGHT RIP
DOWN (90/10)
Function

Waterproof (10,000mm)
Windproof
Heat Retaining
Para-hood System
Dual Zip Ventilation
Downpass Traceability System
Color

(YLLF) Yellow Leaf
(BRGD) Ground Brown
(NVGR) Graphite Navy
(BK) Black
Detail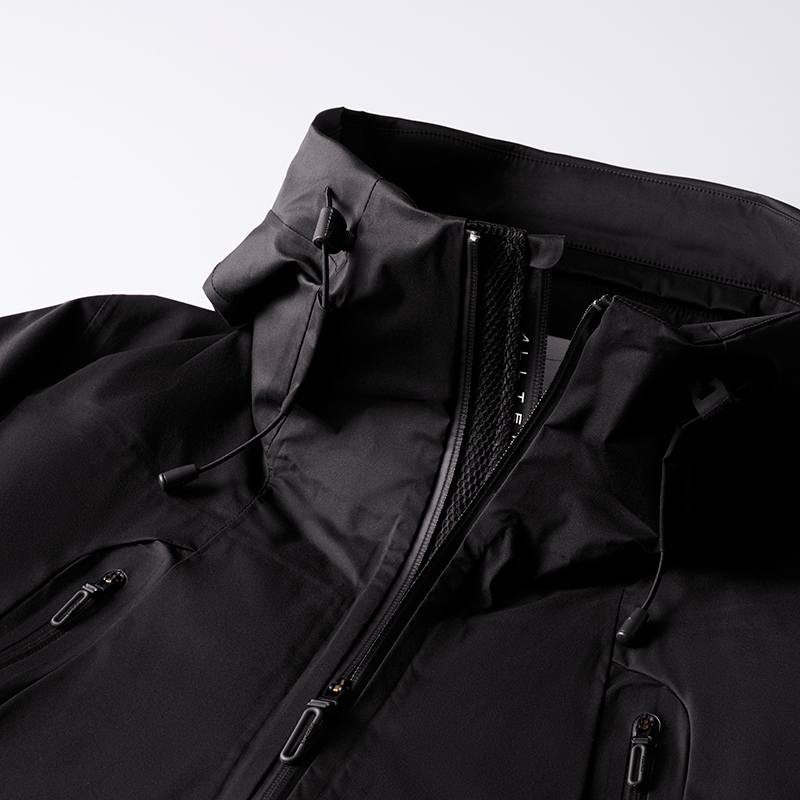 DUAL ZIP VENTILATION
A mesh panel between dual front zips draws in outside air to prevent uncomfortable heat and moisture buildup.