Mens DAMUGK34U
MIZUSAWA DOWN JACKET "GORE-TEX AMBIT"
¥154,000 tax included
Mens DAMUGK34U
MIZUSAWA DOWN JACKET "GORE-TEX AMBIT"
¥154,000 tax included
AMBIT is a new Mizusawa Down jacket for 2021FW, in highly waterproof, breathable and durable GORE-TEX Fabric, developed by W. L. Gore & Associates, USA. Among the wide array of GORE-TEX product technologies, it is a high–performance model, using extremely lightweight 30d ripstop nylon, which has excellent compaction. The new Mizusawa down jacket is for hardcore professional use in a wide range of tough outdoor activities. The combination of all the performance attributes of GORE–TEX's waterproofing technology and Descente's non–quilt heat bonding and seam taping, gives it all the durability, breathability and wind resistance to withstand harsh environments and conditions. In addition, it is possible to track the entire feather procurement process by using traceable down that has acquired DOWNPASS certification ※1 and by performing strict management through a serial number system.
※1 DOWNPASS e.V (Germany) is a system that guarantees feathers are ethically sourced and come from tightly controlled and traceable supply chains that ensure both animal protection and the maintenance of highest quality feather standards.
Fabric

GORE-TEX 30d RIP-STOP NYLON
HEAT NAVI PT2 LIGHT RIP
DOWN (90/10)
Function

Durably Waterproof
Extremely Breathable
Totally Windproof
Heat Retaining
Detachable Hood
Dual Zip Ventilation
Downpass Traceability System
Color

(YLLF) Yellow Leaf
(BRGD) Ground Brown
(NVGR) Graphite Navy
(BK) Black
Detail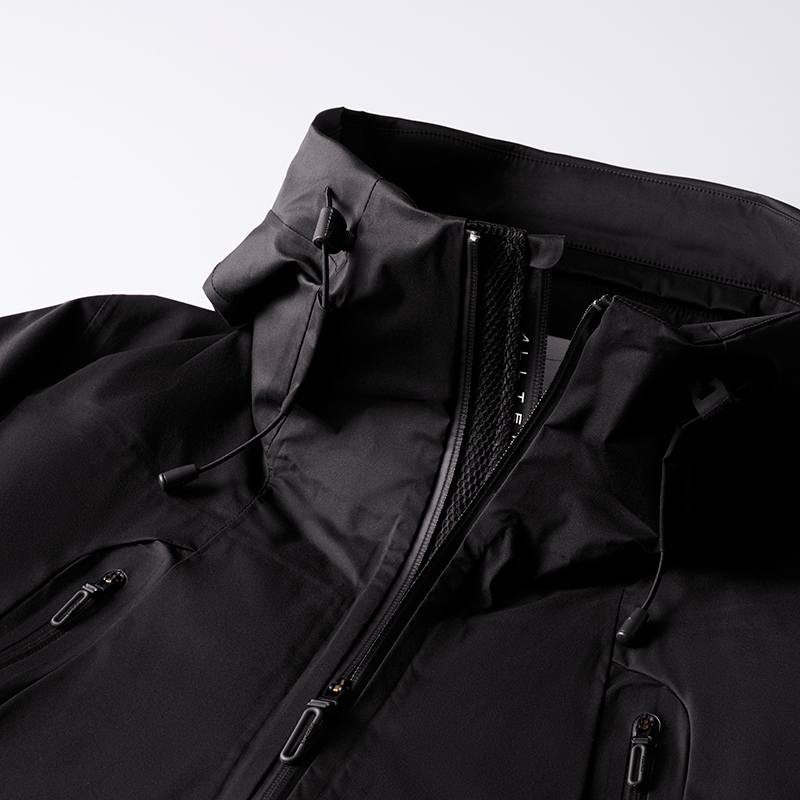 DUAL ZIP VENTILATION
A mesh panel between dual front zips draws in outside air to prevent uncomfortable heat and moisture buildup.