Mens DAMTGC33
STREAMLINE HARD SHELL ALL WEATHER COAT
¥57,200 tax included
Mens DAMTGC33
STREAMLINE HARD SHELL ALL WEATHER COAT
¥57,200 tax included
An all-weather coat in SAITOS® LIGHT RIPSTOP fabric with excellent waterproofing and breathability. StreamLine Technology on the chest controls the flow of water in rainy weather to divert drops of water away from the pockets, and on the hood, helps maintain good visibility by directing water away to the sides. The hood is also equipped with a "para hood" system ※1 that prevents water pooling in bad weather.
※1 Parazip is a quick release zip fastening system that closes the hood when not in use and can be opened quickly and easily when required.
Fabric

ENTRANT® WINDTIGHT NYLON 3L
Function

Waterproof (15,000mm)
Windproof
StreamLine Technology
Para-Hood System
Color

(WHLM) LimeWhite
(BRSH) Shadow Brown
(NVGR) Graphite Navy
(BK) Black
Detail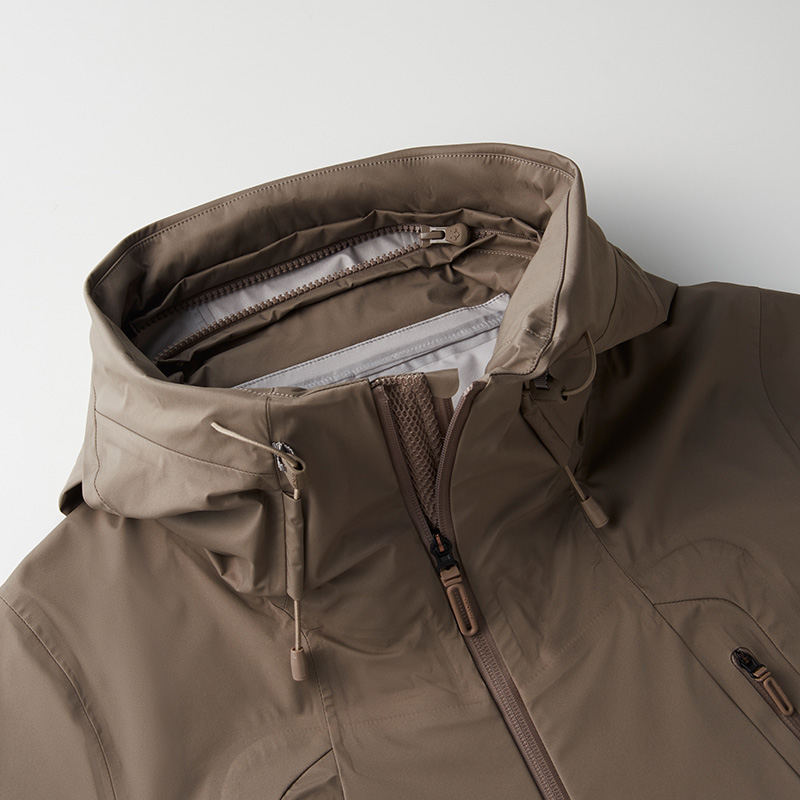 PARA-HOOD
Parazip, a unique top opening zip on the hood. The hood can be kept closed when not in use, but opened quickly when conditions change.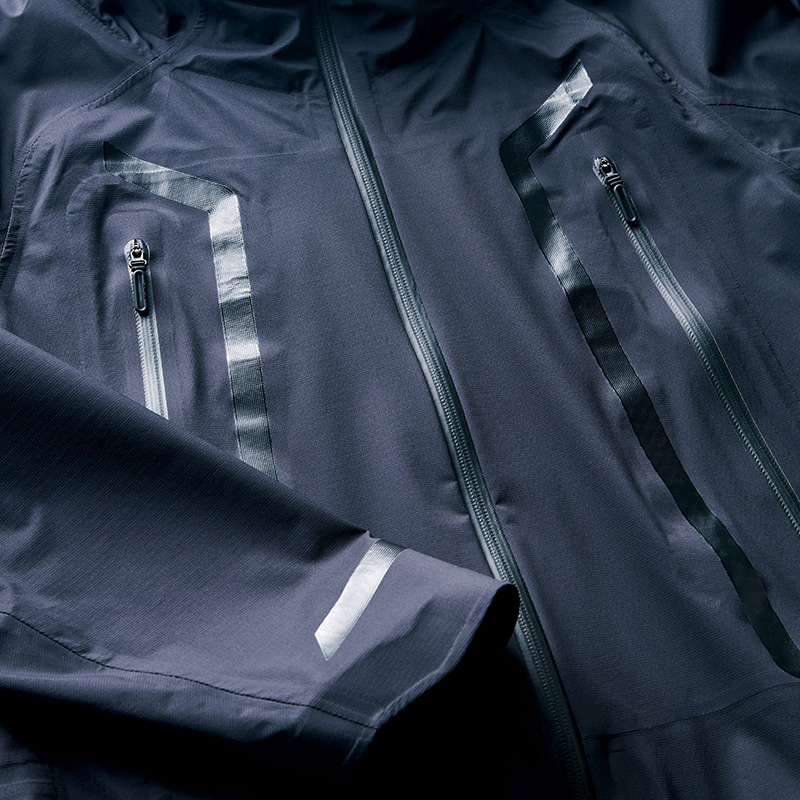 STREAMLINE TECHNOLOGY
The strong lines are visually striking, but they aiso play an impotant role in channelling and controlling the flow of water on the surface of the jacket - an active process quite unlike repellency and absorption techniques of the past.