Mens DAMSGC47
SCHEMATECH WIND SHIELD JACKET
¥46,200 tax included
Mens DAMSGC47
SCHEMATECH WIND SHIELD JACKET
¥46,200 tax included
A warm softshell hooded jacket in 2L JACQUARD FLEECE BACKER bonded fabric, consisting of a soft, highly elastic outer material in ultra-fine polyester, bonded to an inner knit material with excellent skin touch. The inner knit is a special jacquard with a partially brushed surface that effectively retains heat while providing a soft, comfortable fit. A versatile hoodie that is both stylish and functional.
Fabric

JACQUARD FLEECE BACKER
Function

Water Repellent
Windproof
Heat Retaining
Schematech Technology
Dual Zip Ventilation
Block Fit Adjuster Cuff
Color

(GNFK) Foliage Khaki
(NVGR) Graphite Navy
(BK) Black
Detail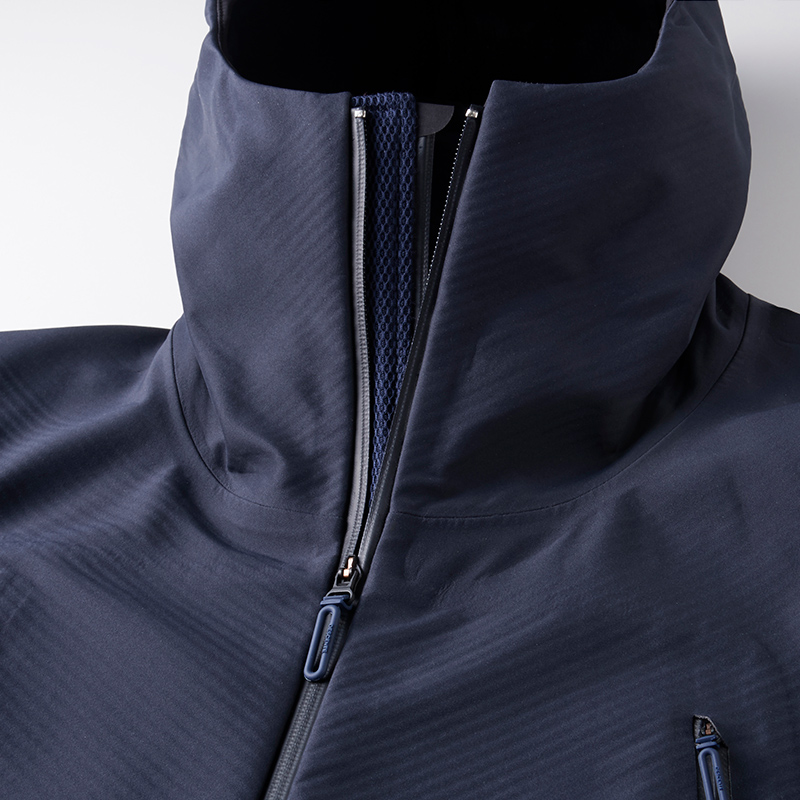 Dual zip ventilation
A mesh panel between dual front zips. It draws in air from outside to prevent uncomfortable heat and moisture buildup.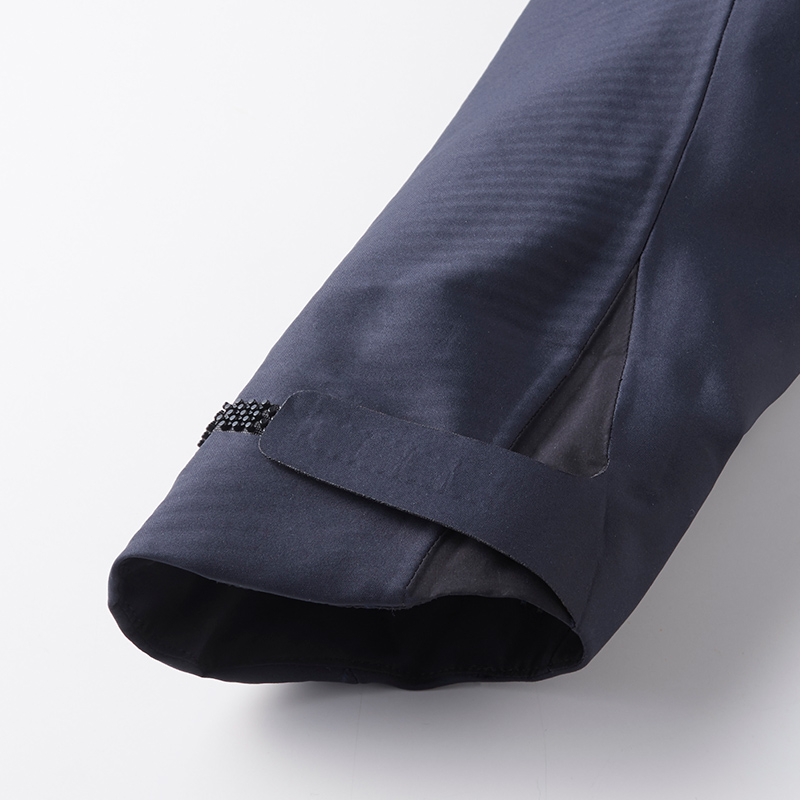 Block Fit Adjuster Cuff
Our brilliant, newly developed soundless block fit adjustment tabs on the cuffs.