Mens DAMSGC39
GORE-TEX PRO X-TREME SHELL BLOUSON
¥75,900 tax included
Mens DAMSGC39
GORE-TEX PRO X-TREME SHELL BLOUSON
¥75,900 tax included
"GUARANTEED TO KEEP YOU DRY™" is the promise, and it is delivered with GORE-TEX PRO MOST BREATHABLE TECHNOLOGY, with its durable, advanced waterproof and moisture permeability, developed by American company, W.L. Gore & Associates. All performance aspects of this new Gore technology meet the most rigorous testing standards, making the jacket rugged, breathable, waterproof and windproof to cope with all harsh environments and conditions. This latest GORE-TEX Pro Product is extremely environmentally friendly, significantly reducing the use of precious water resources by using nylon-dyed yarn in the backing material, as well as recycled nylon yarn in the outer shell material. The cuffs feature block fit adjusters that not only deliver excellent fit, but also retain their holding power, even when wet, and the hood has a new concealed adjustable zipper to improve fit when it is in use. A truly professional–use hard shell blouson for any environment.
Fabric

GORE-TEX PRO MOST BREATHABLE TECHNOLOGY
Function

Durably Waterproof
Extremely Breathable
Totally Windproof
Eco-friendly Products(Recycled Fabric)
Detachable Hood
Dual Zip Ventilation
Color

(GNFK) Foliage Khaki
(GROX) Onyx Gray
(NVGR) Graphite Navy
(BK) Black
Detail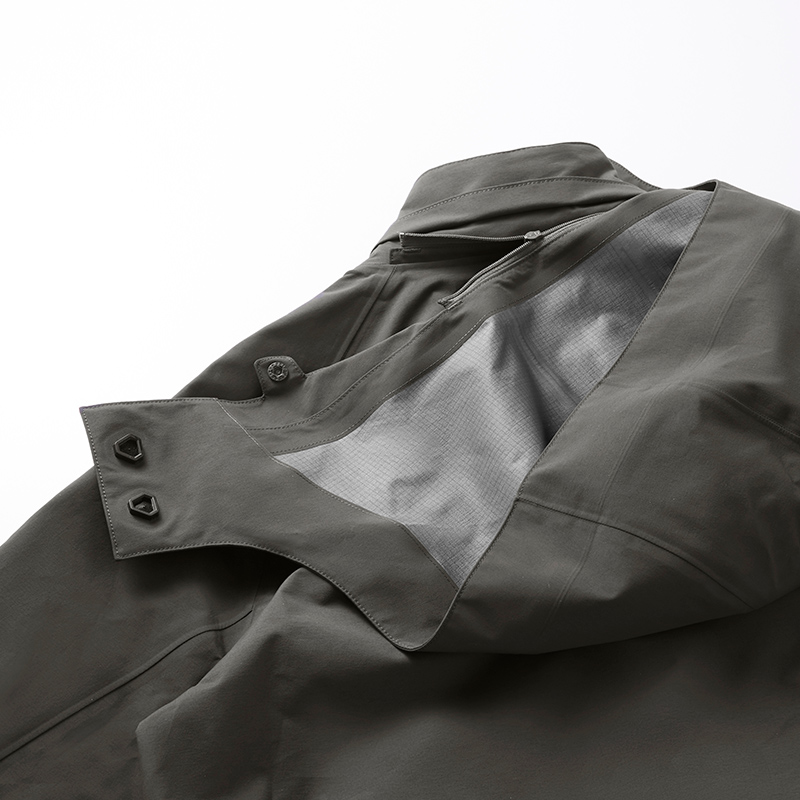 Detachable Hood
The hood can be detached from the jacket.