Mens DAMSGC38
HARD SHELL JACKET "CREAS"
¥48,400 tax included
Mens DAMSGC38
HARD SHELL JACKET "CREAS"
¥48,400 tax included
A hard shell jacket in ENTRANT® WINDTIGHT NYLON 3L outer fabric. It has Descente's unique centre dual zip ventilation system which can be opened to reveal a mesh panel between the two zips that allows air inflow to maintain ideal temperature and humidity levels inside the jacket. It also incorporates our Parahood System ※1. Cuffs are equipped with Block Fit adjusters that offer excellent fit and hold firm even when wet, and the bottom hem of the jacket has a Cohaesive™ cord lock system ※2 that allows quicker and easier adjustment than ever before.
※1 With a conveniently located zipper, the hood can be closed when not in use to prevent water or snow from pooling uncomfortably around the neck and upper body. The hood can be opened and prepared for use with the zip very quickly when necessary.

※2 Developed by COHAESIVE™ GARMENT TECHNOLOGY of Canada, this is a durable, integrated adjustment management system using special welded parts to embed and integrate the cords that tighten hems and hoods into garment fabrics, making fit adjustments much simpler and more precise.
Fabric

ENTRANT® WINDTIGHT NYLON 3L
Function

Waterproof (10,000mm)
Breathable (10,000g/㎡/24hr)
Windproof
Para-Hood System
Block Fit Adjuster
Cohaesive™ Cord Lock System
Dual Zip Ventilation
Color

(GNFK) Foliage Khaki
(GROX) Onyx Gray
(NVGR) Graphite Navy
(BK) Black
Detail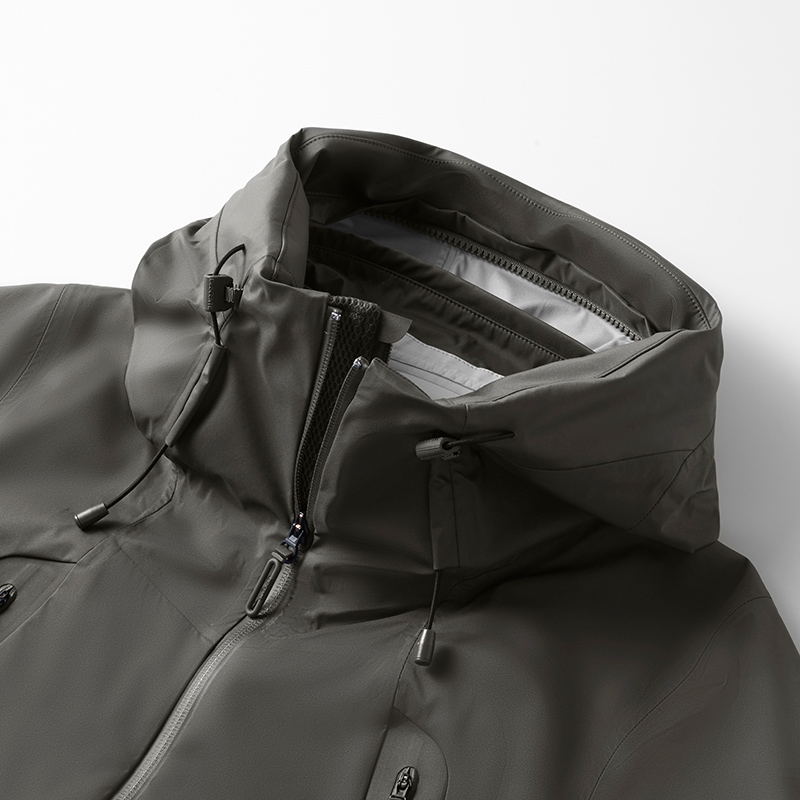 Para-hood
Parazip, a unique top opening zip on the hood. The hood can be kept closed when not in use, but opened quickly when conditions change.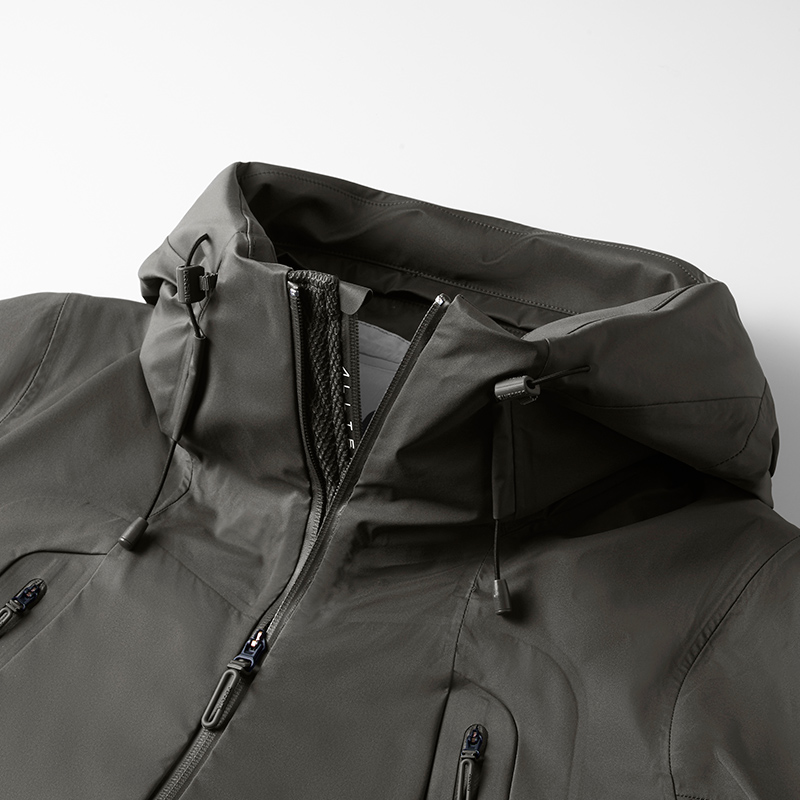 Dual zip ventilation
A mesh panel between dual front zips. It draws in air from outside to prevent uncomfortable heat and moisture buildup.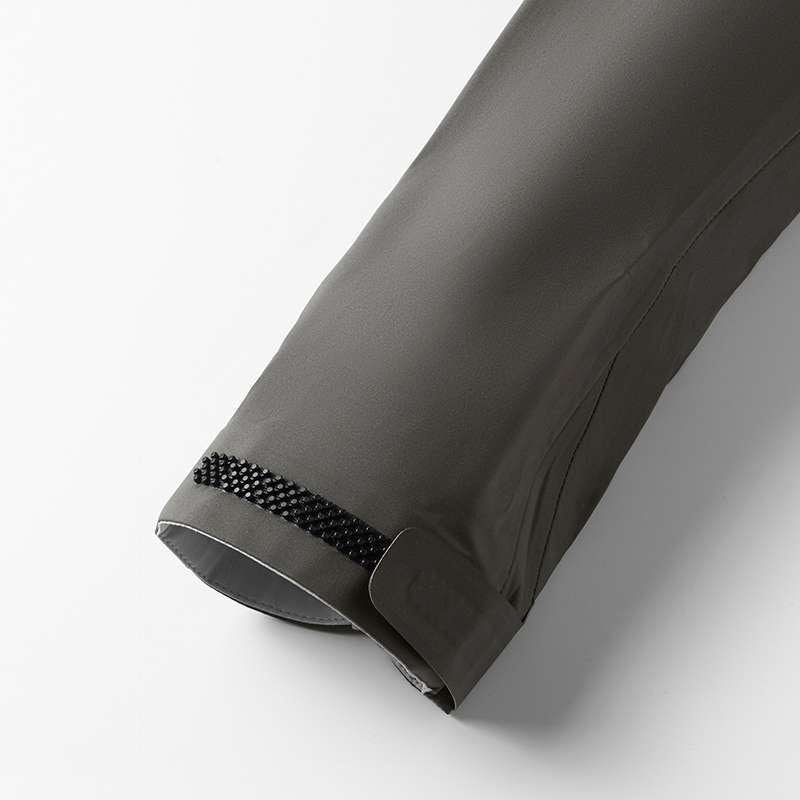 Block Fit Adjuster Cuff
Our brilliant, newly developed soundless block fit adjustment tabs on the cuffs.