Mens DAMRGC36
SCHEMATECH HOODED JACKET
¥48,000 + tax
Mens DAMRGC36
SCHEMATECH HOODED JACKET
¥48,000 + tax
A hooded jacket in JACQUARD AIR fabric which is a unique combination of two highly technical yarns. They are Moist+®, a quick wicking and drying nylon polymer yarn that reduces stuffiness, alternatively weaved with a Full Dull yarn containing titanium oxide, with UV blocking properties. Additionally, a partial mesh pattern provides excellent lightweight breathability, and Supersonic (ultrasonic welding) processing eliminates sewn seams to reduce skin contact points. The centre front zipper is equipped with Descente's unique Dual Ventilation system, and sleeve cuffs have Block Fit Adjusters for comfortable fit, and maintain their holding power even when wet.
Fabric

JACQUARD AIR
Function

Water Repellent
Breathable
Schematech Technology
Supersonic Technology
Block Fit Adjuster Cuff
Dual Zip Ventilation
Color

(GNVD) Verdant Green
(GREG) Edifice Gray
(NVGR) Graphite Navy
(BK) Black
Detail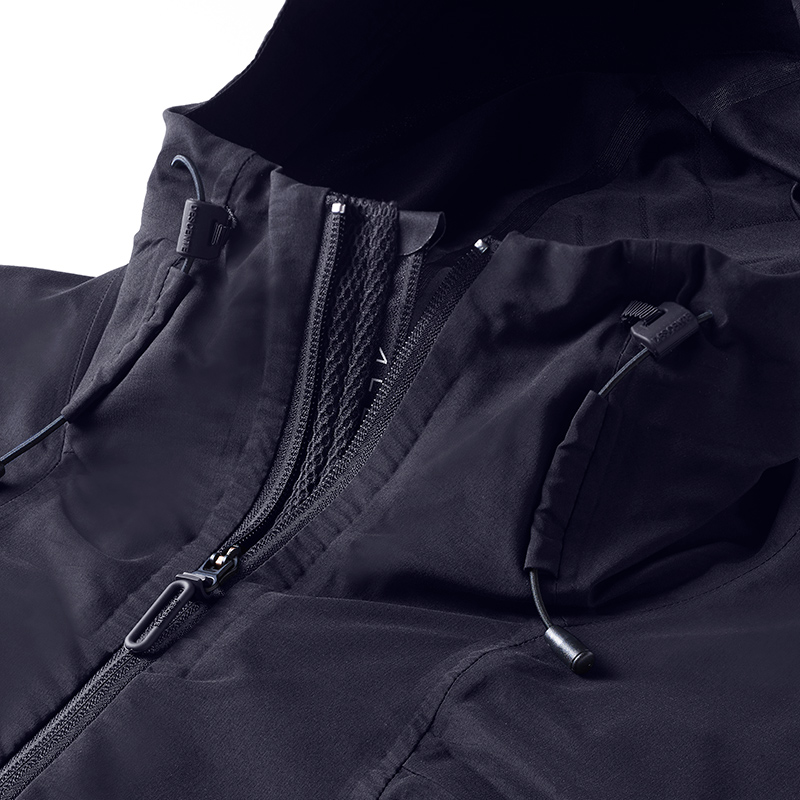 Dual zip ventilation
A mesh panel between dual front zips. It draws in air from outside to prevent uncomfortable heat and moisture buildup.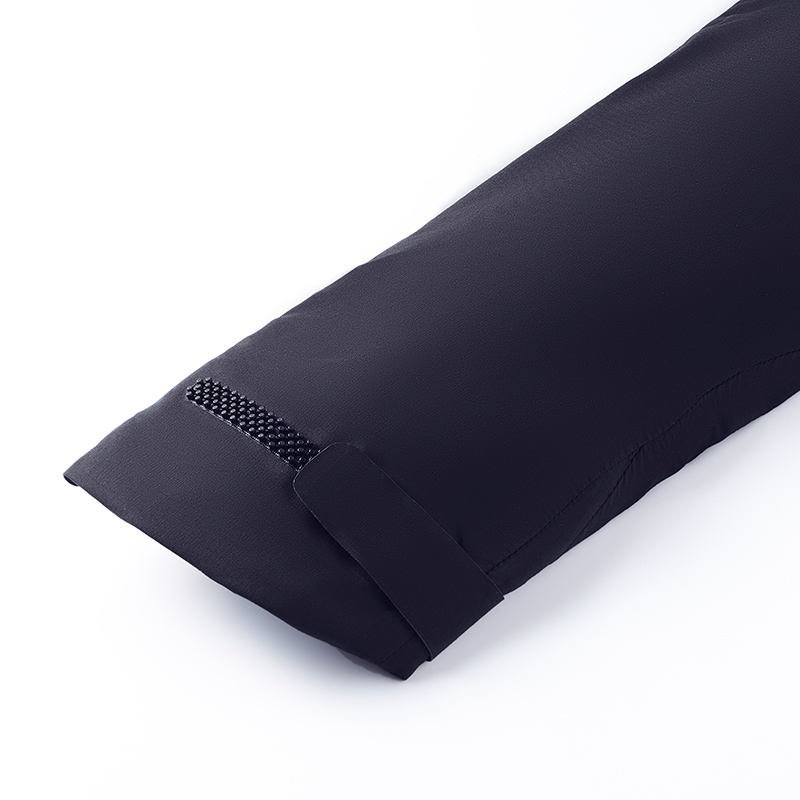 Block Fit Adjuster Cuff
Our brilliant, newly developed soundless block fit adjustment tabs on the cuffs.