Mens DAMRGC33
GORE-TEX PRO X-TREME SHELL COAT
¥82,000 + tax
Mens DAMRGC33
GORE-TEX PRO X-TREME SHELL COAT
¥82,000 + tax
"GUARANTEED TO KEEP YOU DRY™" is the promise, and it is delivered with GORE-TEX PRO MOST BREATHABLE TECHNOLOGY, with its durable, advanced waterproof and moisture permeability, developed by American company, W.L. Gore & Associates. All performance aspects of this new Gore technology meet the most rigorous testing standards, making the jacket rugged, breathable, waterproof and windproof to cope with all harsh environments and conditions. In rainy weather, StreamLine Technology on the chest controls the flow of water and keeps water out of the pockets. It also improves visibility in the hood, by diverting water flow to the sides. In addition, the latest technology, "GORE-TEX Pro Product," uses recycled nylon yarn as the base material, and nylon-dyed yarn is also used as the backing material, protecting the environment by reducing the amount of water resources used. A professional-use hard shell coat that can be worn in a variety of conditions.
Fabric

GORE-TEX PRO MOST BREATHABLE TECHNOLOGY
Function

Durably Waterproof
Extremely Breathable
Totally Windproof
Eco-friendly Products(Recycled Fabric)
StreamLine Technology
Para-hood System
Color

(GREG) Edifice Gray
(NVGR) Graphite Navy
(BK) Black
Detail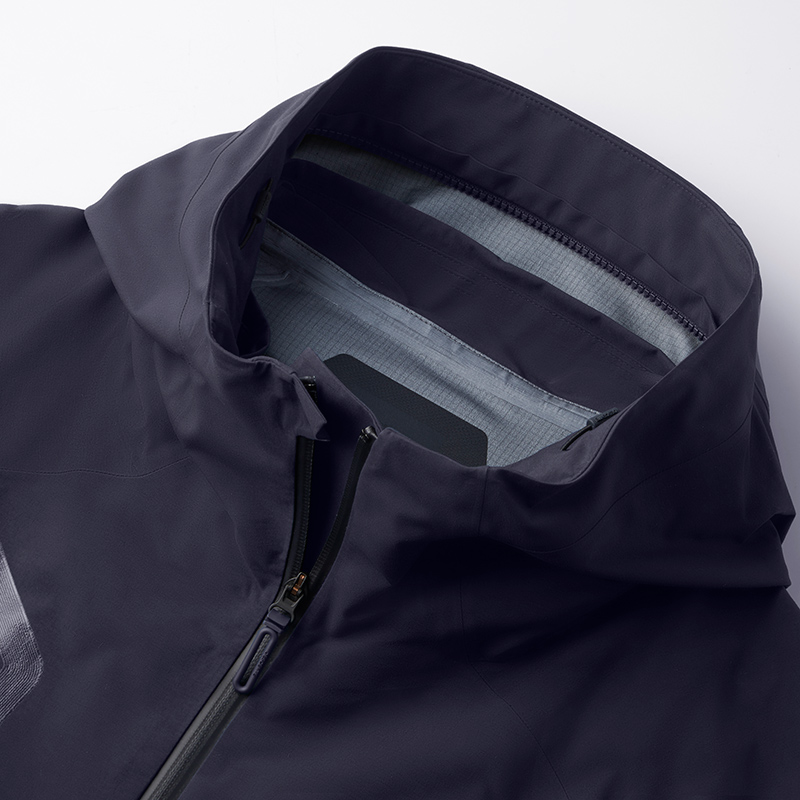 Para-hood
Parazip, a unique top opening zip on the hood. The hood can be kept closed when not in use, but opened quickly when conditions change.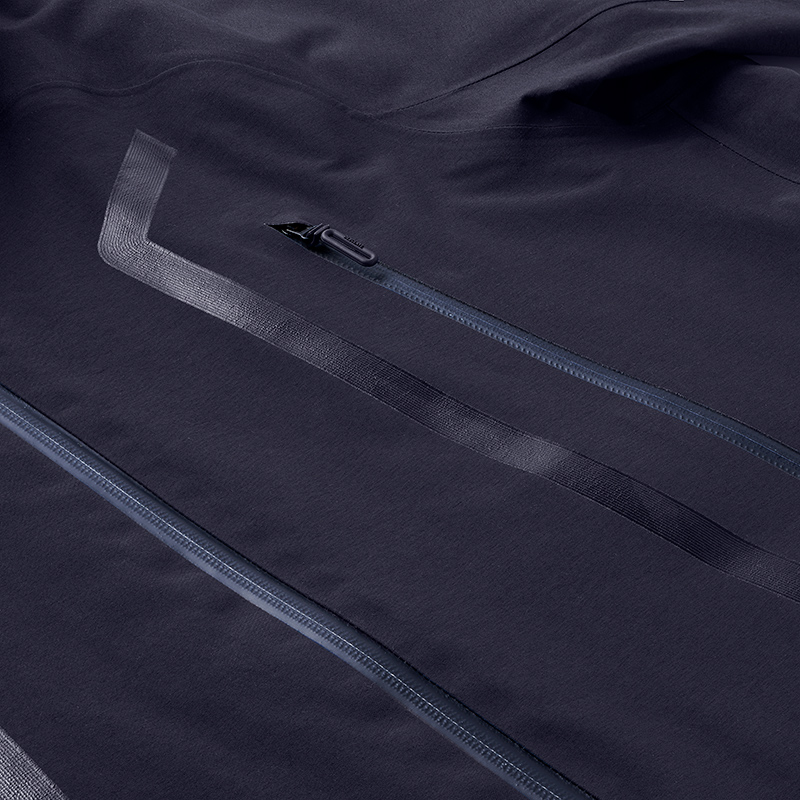 StreamLine Technology
Our unique StreamLine Technology uses a special new heat printing process to apply strategically located hydrophilic strips to the water repellent garment fabric to attract water droplets and channel them away from zips and pockets.