Mens DAMRGC32
STREAMLINE AIRY HARD SHELL JACKET
¥62,000 + tax
Mens DAMRGC32
STREAMLINE AIRY HARD SHELL JACKET
¥62,000 + tax
A hard shell jacket in DERMIZAX® FLOATECH NYLON 3L, which is lightweight, stretchy and water resistant (20,000mm). In rainy weather, StreamLine Technology on the chest controls the flow of water and keeps water out of the pockets. The inner hood opens quickly thanks to a QuickBurst ® zipper ※1 on the back of the collar. The hem is made with a Cohaesive™ Cord Lock system ※2 for faster, easier adjustment than ever before.
※1 A special zipper originally designed for emergency life jacket use. By pulling outward on the QuickBurst® element, the whole zipper opens quickly. It can be closed again with the regular zipper tab.

※2 Developed by COHAESIVE GARMENT TECHNOLOGY of Canada, this is a durable, integrated adjustment management system using special welded parts to embed and integrate the cords that tighten hems and hoods into garment fabrics, making fit adjustments much simpler and more precise.
Fabric

DERMIZAX® FLOATECH NYLON 3L
Function

Waterproof (20,000mm)
Breathable (10,000g/㎡/24hr)
Windproof
Lightweight
StreamLine Technology
Stretch
Stowable Hood
QuickBurst® Zipper
Cohaesive™ Cord Lock System
Color

(GNVD) Verdant Green
(GREG) Edifice Gray
(NVGR) Graphite Navy
(BK) Black
Detail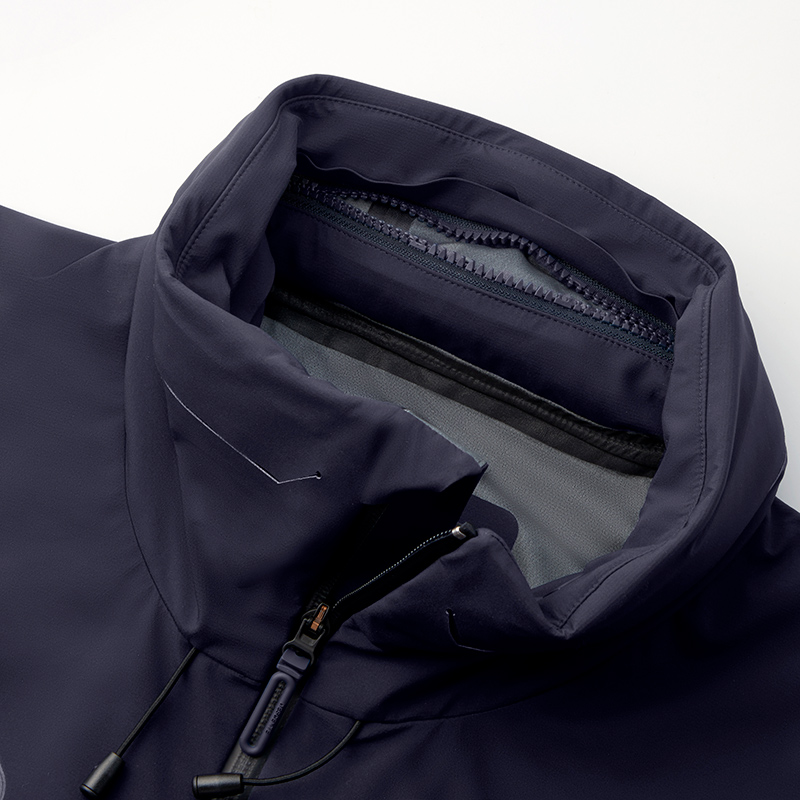 Para-hood
Parazip, a unique top opening zip on the hood. The hood can be kept closed when not in use, but opened quickly when conditions change.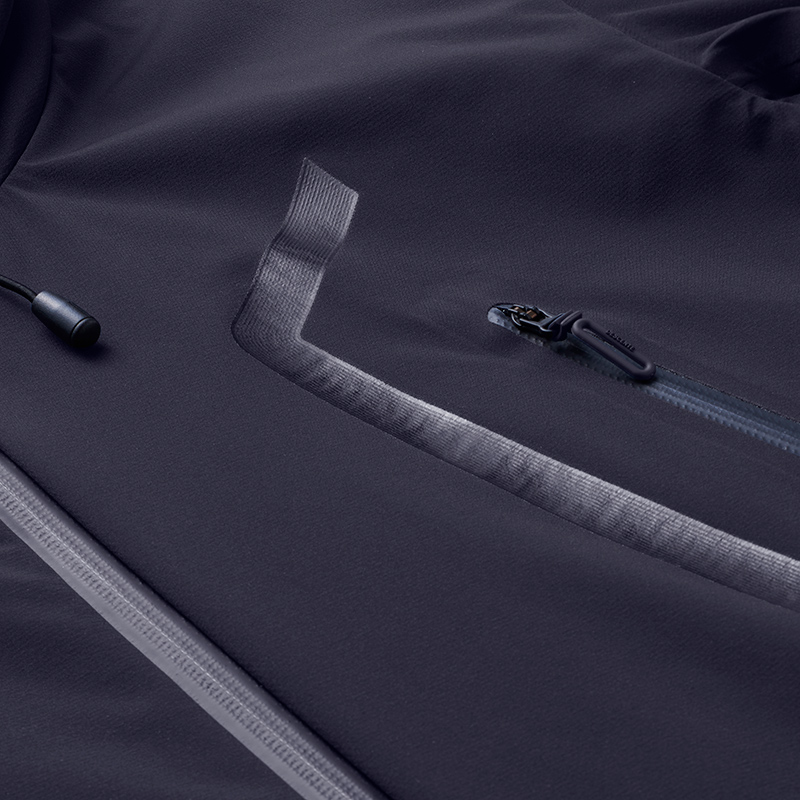 StreamLine Technology
Our unique StreamLine Technology uses a special new heat printing process to apply strategically located hydrophilic strips to the water repellent garment fabric to attract water droplets and channel them away from zips and pockets.