Mens DAMRGC31
HARD SHELL JACKET "CREAS"
¥54,000 + tax
Mens DAMRGC31
HARD SHELL JACKET "CREAS"
¥54,000 + tax
A three layer hard shell jacket in SAITOS® MATFLEX 3L fabric. It has Descente's unique centre dual zip ventilation system which can be opened to reveal a mesh panel between the two zips that allows air inflow to maintain ideal temperature and humidity levels inside the jacket. The compactly stored hood uses our Parahood system ※1, that prevents rainwater pooling uncomfortably around the neck. The hem is made with a Cohaesive™ Cord Lock system ※2 for faster, easier adjustment than ever before.
※1 This system allows the hood to be kept closed when not in use, but opened quickly when conditions change through the incorporation of a unique top opening Parazip.
Fabric

SAITOS® MATFLEX 3L
Function

Waterproof (20,000mm)
Breathable (10,000g/㎡/24hr)
Windproof
Para-Hood System
Cohaesive™ Cord Lock System
Dual Zip Ventilation
Color

(GNVD) Verdant Green
(GREG) Edifice Gray
(NVGR) Graphite Navy
(BK) Black
Detail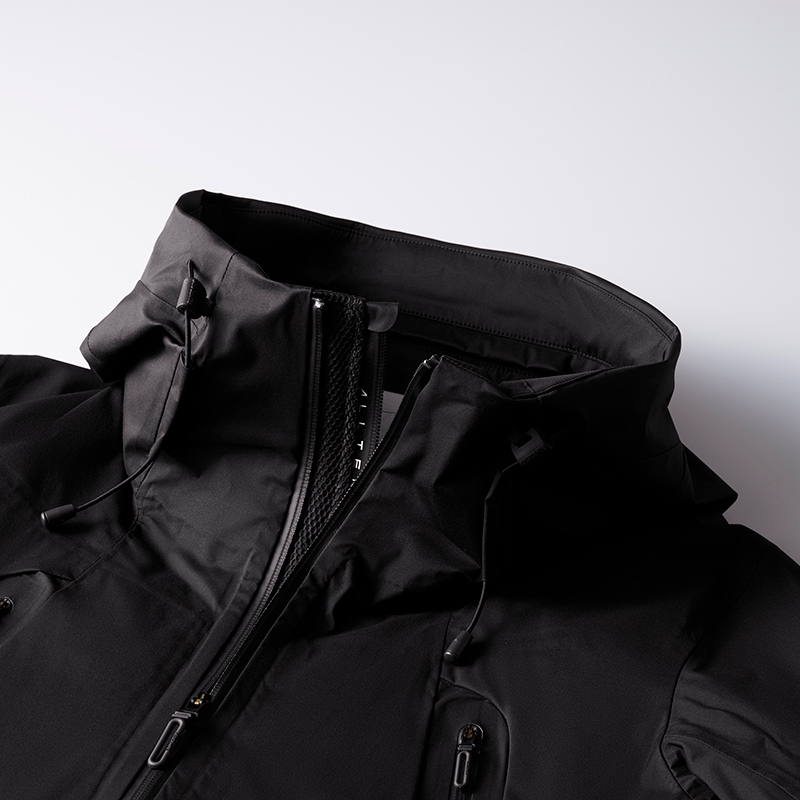 Dual zip ventilation
A mesh panel between dual front zips. It draws in air from outside to prevent uncomfortable heat and moisture buildup.